Balcony waterproofing in Sydney
Protective waterproofing for balconies
Balconies are both functional and an aesthetic addition to your home but prone to water leaks that spoil the appearance, weaken the structural integrity and depreciate the property value.
Restore the natural beauty of your residential property while preventing expensive repairs with prompt and professional balcony waterproofing services in Sydney.
What causes water leaks in a balcony?
Balconies or terraces are susceptible to water damage given the external exposure they face. From clogged rainwater, harmful UV traditions to weak construction and poorly planned drainage system, home balconies may suffer water leaks from time to time.
Typically, water leaks happen when the waterproofing membrane fails to sustain the moisture produced against the balcony tiles (known as 'water ponding' ) over time.
However, there are additional factors that expedite water damage including
poorly planned building construction
an ineffective drainage system
irregular building maintenance
unexpected waterlogging
faulty waterproofing membrane for balcony tiles
natural building movement
If water leaks are not treated at the right time, they can compound other problems in the building structure and expensive repairs/maintenance. Ask a professional if installing a protective waterproofing membrane is the right solution for your balcony.
How to prevent balcony water leaks?
Balconies may have a weak structural defense against seepage, but you can discover early signs that call for a prompt intervention from a waterproofing specialist.
 Some of the red flags include
Cracked tile grout
Paint peeling off the walls
Water stains on the wall and floor
Balcony doors are not opening and closing properly
If you suspect a balcony water leak, get a thorough inspection to determine the exact source of the problem. Ignoring or causing a delay in fixing water leakage could make things worse for not just the balcony, but the damage may spread to other parts of the building as well.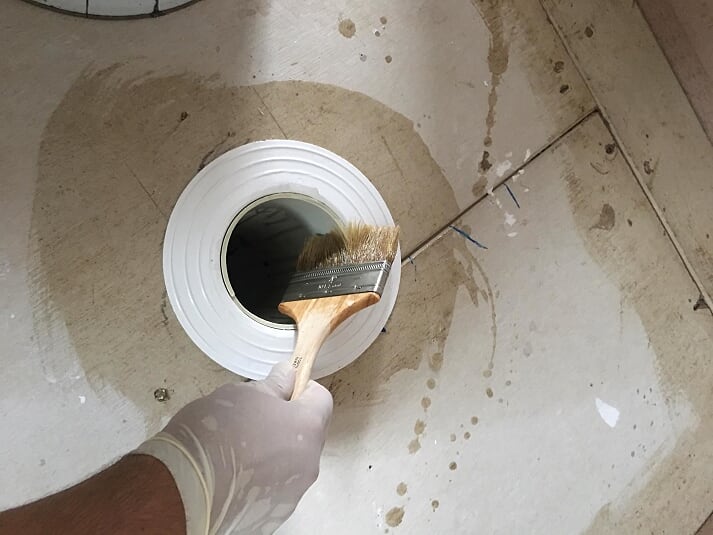 Why are we trusted for balcony waterproofing in Sydney?
Balcony waterproofing can range from minor repairs to reinstalling the waterproofing membrane.
Having a skilled and experienced contractor saves you from all the hassles that come along with waterproofing the balcony, bathroom, basement or any other part of your residential or commercial property.
Licensed waterproofing consultant
Top-quality waterproofing membrane for balcony
Flexible waterproofing solutions
Up to 10 years of the job guarantee
Free site inspection and consultation
Serving Sydney and Melbourne
No job is too big or small for us. Every project receives unparalleled attention from our in-house balcony waterproofing team in Sydney.
Get a Quote in Under 24 Hrs
Request an Online Quote