Roof waterproofing in Sydney
Protecting roofs with permanent waterproofing solutions
Roofs protect your home or office in all seasons and all the time. However, any water leak or external damage could weaken the roof and building construction endangering the comfort of your family.
Prevent the damage while restoring the durability with professional roof waterproofing specialists in Sydney.
OR SPEAK TO A WATERPROOFING SPECIALIST  NOW CALL 0426 040 052
Installing Permanent Roof Waterproofing in Sydney & Melbourne
Water seepage in roofs is common.  The source can be anything, from internal walls attaching the bathroom, connecting to the terrace or external walls. If the water stains are surfacing with plaster chipping off, a professional roof inspection is recommended to stop its growth to other parts of the property.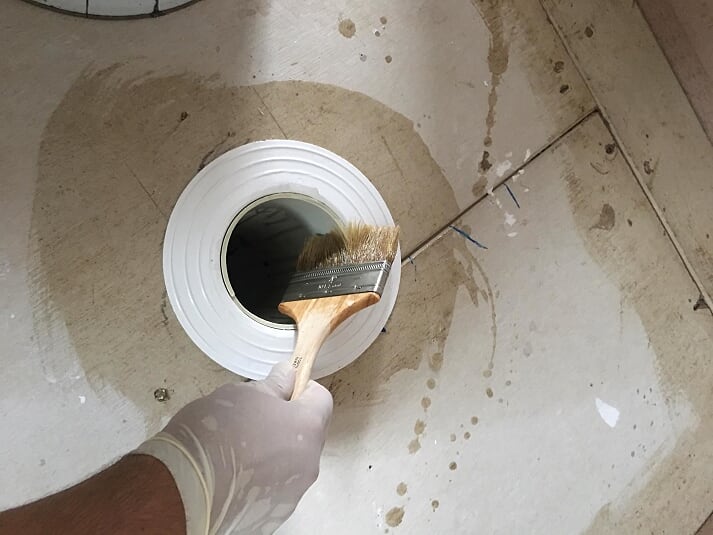 Our in-house roof waterproofing team in Sydney
uses state of the art technology to get a clear insight into the water damage without causing any damage to the building construction.
renders a detailed report enlisting areas that need remedial waterproofing
free and competitive estimate for the job
tailored waterproofing solution that fits your needs and enhances the value of the property
meticulously planned service resulting in the least convenience to the client
expert recommendations to prevent further water damage
Expect a hassle-free experience with a team like ours that has successfully completed hundreds of roof waterproofing projects in Sydney and other parts of Australia.
Benefits of roof waterproofing
strengthens building construction
prevents water leaks in future
less risk of expensive paint peeling off and wall cracks
improves indoor air quality
protection against the growth of mould and mildew
roofs look good and strong
Our roof waterproofing service includes
Balconies: The unsightly green stains underneath a balcony are a sign that waterproofing membrane must be installed to restore the old look.
Basement: Basements are prone to moist and humid air. Thus basement waterproofing is highly recommended to keep the roof and walls dry and safe to store household items.
Bathroom: Bathrooms waterproofing invites a lot of attention from property owners during construction and renovation. A flexible liquid membrane rectifies the dampness and contains the damage within the same area.
Rooftops: Rooftops are at risk of water damage and external environmental factors. A variety of roofing membranes are available to keep the rooftops protected for years.
If you need waterproofing in the kitchen or any part of your residential or commercial property, we are just a call away to get it arranged for you.
Our roof waterproofing services in Sydney offer 100% satisfaction. We are driven to keep your property protected from the damaging effects of water leaks for up to 10 years.
Get a Quote in Under 24 Hrs
Request an Online Quote