Double story waterproofing in Sydney
Duplex waterproofing solutions
Water leaks can damage high rise buildings. From ruining the appearance, weakening the construction to increasing the risk of mould growth, preventing water damage should be #1 priority of property owners.
Whether building from scratch or property under renovation, our double story waterproofing solutions in Sydney add great value to your real estate investment.
What makes double story waterproofing essential?
Water leaks can be more detrimental than you think. Water can enter the double story buildings through
Damp and poor-quality construction material
Leaking roofs, basement, balconies, etc.
Water features
Wet areas
Bathroom or kitchen faulty installations
Poor drainage system
Concrete material is permeable.  When exposed to water ingress, seepage starts and spreads at a faster rate across the walls and floor. The built-up moisture or leaking water acts as a perfect conduit to start corrosion in the structural elements.
Those living in residential and commercial areas are likely to suffer from irrecoverable water damage to the property and other health contingencies if the root cause of the problem is not treated at the right time.
Schedule an onsite inspection to assess the extent of water damage and get a rough estimate for the duplex property waterproofing in Sydney today.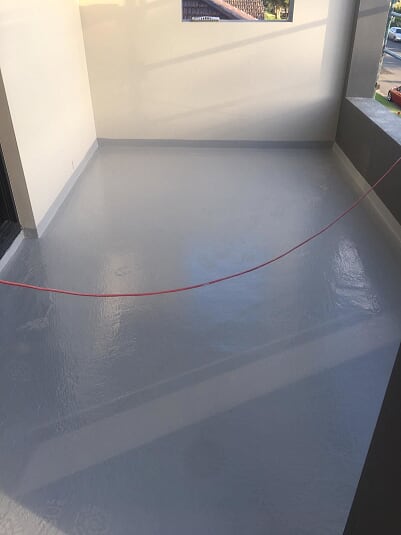 Permanent double story waterproofing solutions in Sydney
Installing a waterproofing membrane for a double story building is no easy task. This can stretch for days or even weeks if the affected area is large like covering the entire roof and walls of multiple rooms, bathroom or other parts of the building.
Our in-house team is skilled, trained and experienced to pursue every waterproofing project with unparalleled focus and attention to detail.  We have a wide variety of waterproofing membranes that promise 100% protection against water damage for up to 10 years.
From waterproofing roofs, floors, walls and other wet areas like a basement or car parks, we are a trusted choice of residential and commercial clients for small and large scale projects.
We follow Building Code of Australia (BCA) in each of our double story waterproofing solutions in Sydney that promise complete safety, health and sustainability to the property owners.
Get a Quote in Under 24 Hrs
Request an Online Quote