Bathroom waterproofing in Sydney
Waterproofing bathroom shower floor & walls
Your bathroom shower area is highly-exposed to water, and hence needs waterproofing membrane to prevent water leaks.
Whether it is a new installation, repair or reinstallation, we are just a call away to provide complete bathroom waterproofing service in Sydney. 
Walls, floors, sinks, toilet seats or any other part, we have got you covered.
Add property value with bathroom waterproofing in Sydney
Bathrooms are important to keep your house, office and other commercial areas running without any inconvenience. However, a water leak can be more than just stains on the shower floor or wall surface. The built-up water penetrates the tile grout and the protective membrane damaging the construction.
A water leak across the flooring, walls or even the ceiling is a sore sight.
Act on the early signs of the water leak anywhere in your property to find the best waterproofing solution for shower base, wall, roof, balcony, basement and any other area.
If you suspect water seepage inside or outside the bathroom, do not look further than our skilled, licensed and experienced team of bathroom waterproofing specialists in Sydney. 
Our bathroom waterproofing services include
Shower walls and floor
Sealing floor tile joints in the shower
Sealing tap penetrations
Plasterboard joints
Frameless shower screens
Our bathroom flooring waterproofing solutions include Water-based Waterproof membrane, Solvent Based Waterproof membrane, Epoxy and more.   Our workmanship guarantees 100% protection against water damage for up to 10 years in Sydney and Melbourne.
Adhering to bathroom waterproofing standards in Australia
Bathroom waterproofing is integral part of building construction in Australia. We are licensed waterproofing specialists in Sydney providing services in compliance with Building Code Australia (BCA) and Australian Standard AS3740.
The minimum requirements include
bathroom shower floors and walls must be waterproofing up to 1800mm.
bathroom walls must be waterproofed up to 150mm.
bathroom floor constructed either of timber wood or built on the second story or higher must be waterproofed.
The vertical platform (or step) leading to the bathroom shower must be waterproofed to 100mm.
If you have specific waterproofing needs, we are more than pleased to serve you the permanent bathroom shower waterproofing solutions in Sydney.
Less downtime with experienced bathroom waterproofing specialists in Sydney
Bathroom shower floor or wall waterproofing can take 2-3 days depending on the size of the project.  This can be inconvenient for the property owners, but we work on a meticulous plan to prepare your bathroom ready-to-use in the least possible time.
We take immense pride in our skilled, professional and licensed team of waterproofing specialists that are versed with the ins and outs of the job undertaken. We use top quality waterproofing membranes and materials to improve durability of the bathrooms.
Whether it be a single bathroom in your home, a couple of bathrooms in your lavish residence or fixing multiple commercial bathrooms, we are just a call away to schedule on-site inspection and provide a free quote for the job.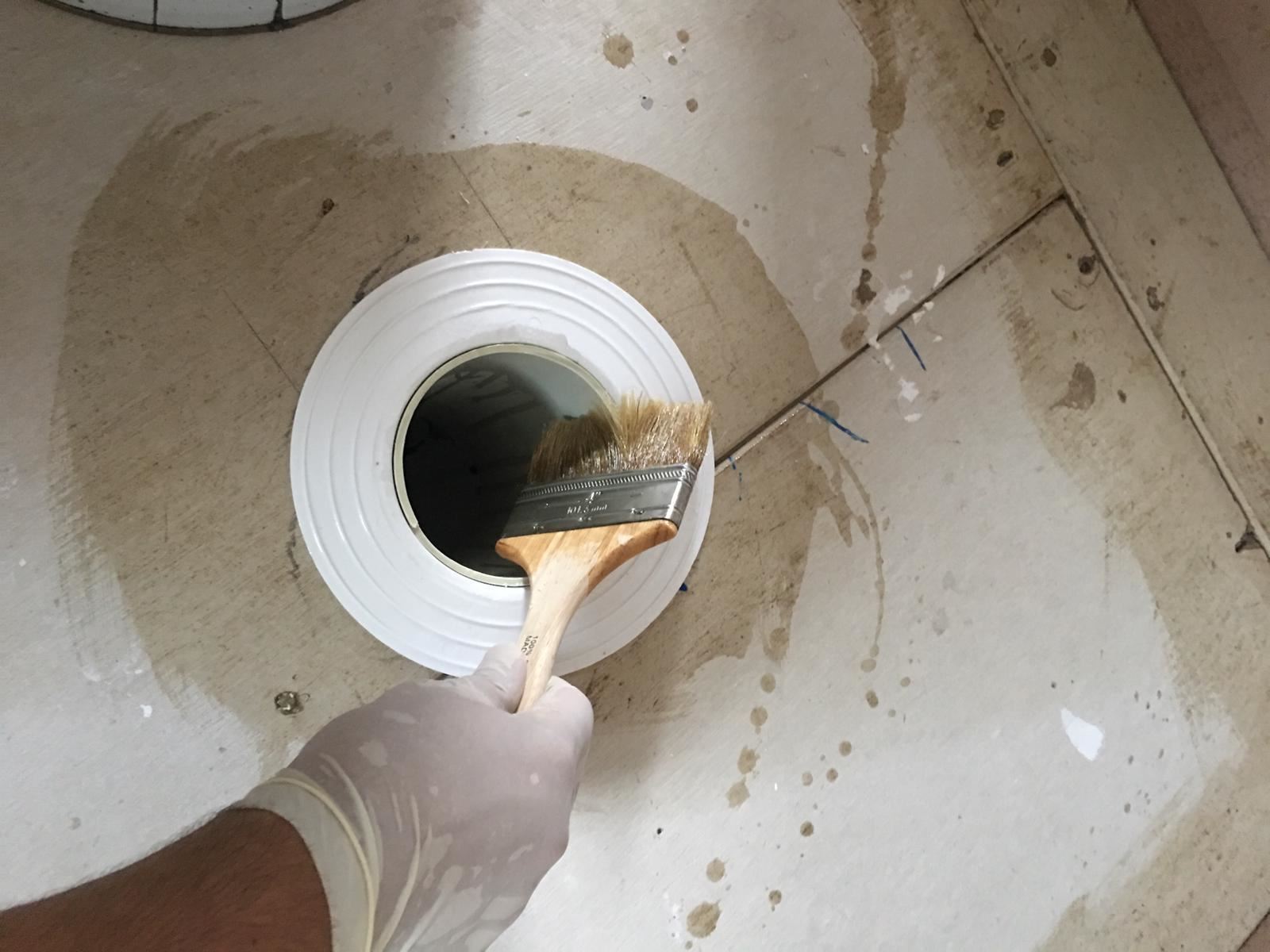 Get a Quote in Under 24 Hrs
Request an Online Quote